Nebula
Sneaker
Imagine the maximum performance of a shoe combined into one.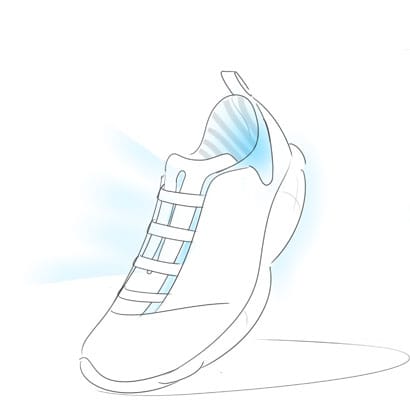 The Project
The pleasure of walking
A highly innovative concept transmits a consolidated patent as that for a "shoe that breathes," and tries to express it through a mark and a performance. This is how the idea of a sole which, due to expanding parts, allows for comfortable walking, obtaining at the same time a performance that makes the feet breathe better, and thus not be stressed in any way.
The Process
Comfort H24
Thanks to the precious cooperation with the company's R&D department, Nebula becomes a shoe created to be worn all day and in all Seasons, and thanks to its strapless design, becomes easy to put on. Special materials are used also for the shoe top to improve the foot's breathing and performances.
Discover our process